You can find usually find The Finishing Stitch and the Fiber Friends at a number of craft fairs around Maine and New Hampshire throughout the year.  Due to the pandemic restrictions this year, most craft fairs have all been cancelled.

Registered in these Craft Fairs: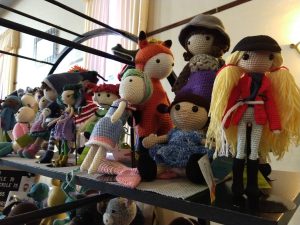 Maine
New Hampshire
Dover Craft Fair - This is a virtual craft fair this year.  Crafters will be profiled and shared on social postings.  We'll post many of our critters on this site and our Facebook page for you to view and purchase.  See the Dover Craft Fair site.